NHRL Holiday Derby @ Bristol SP
lepage71 | Thursday, December 25, 2014 at 8:24am EST | NASCAR Heat Racing League
Tweet

Oh yes, it's that time of year again. The NASCAR Heat Racing League is...somewhat proud...to announce its second annual celebratory bash to close out the annual calendar! The only thing is, this celebration IS a bash, literally. On Friday the 19th, a pack of selfish, unholy drivers will be gearing up in the Classic Mod and heading to the irritable walls of Bristol in a grudge match of survival and self-servingness. As last season proved, the fearful and meek will be skipping this race, hiding under their dampened bed covers in a vein and sad hope that Santa will soon deliver some modicum of future courage.

Don't let that be YOU.

For those with the mettle, however, that means 100 laps of no rules racing. These festivities and more will take place in the NHRL server on Friday at 10 PM Eastern Time. The event is open to anyone who draws breath, including non-league-members and any two-bit hustler a cheap Santa suit.

Skip this event, and you'll be missing a chance to make history.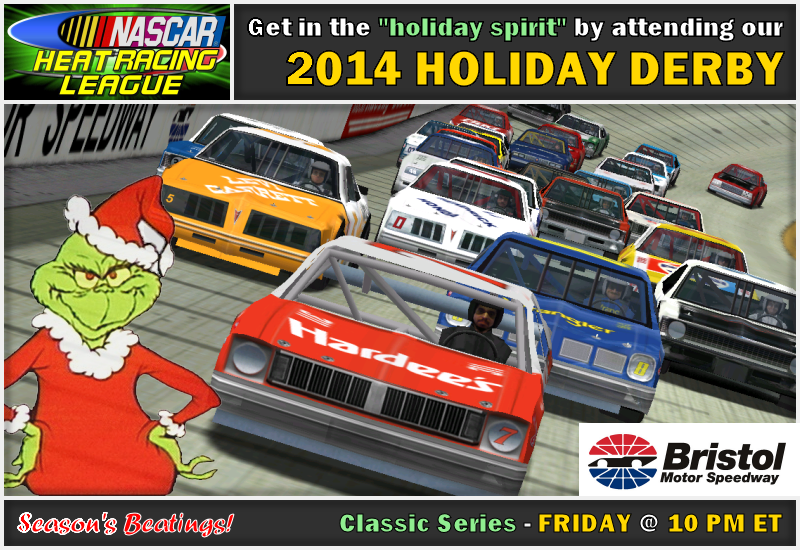 More details and links here... https://heatfinder.net/board.php?t=418