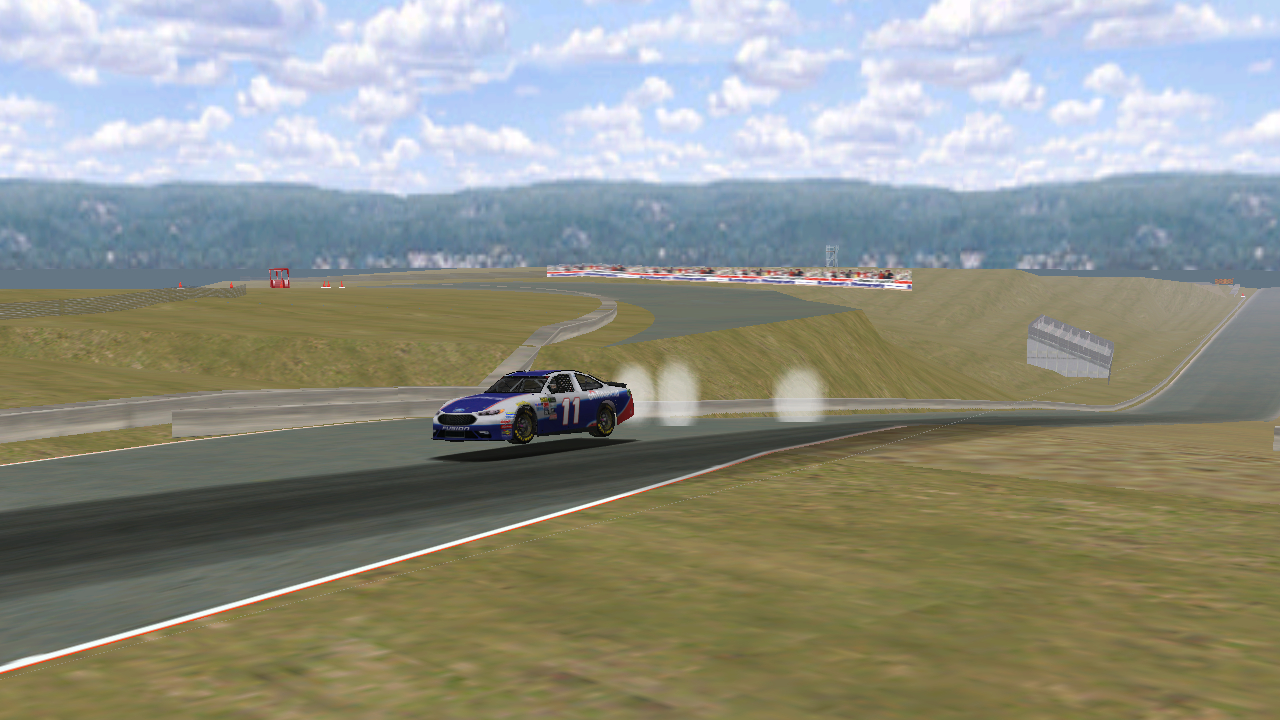 Speedy races over the jump at Riverside Speedway on Saturday night's final lap. (Credit: DusterLag / HeatFinder)
Speedyman11 Survives Riverside, Wins Riverside California 90
DusterLag | Sunday, August 13, 2017 at 2:54pm EDT | ARL Patch Cup Series, ARL Racing
Tweet

Speedyman11 dominated Saturday night's ARL Patch Cup Series Riverside California 90 event Saturday night, winning the event by 40 seconds over second place. Speedy was by far the fastest car on track, he started on the pole, earned the fastest lap award and led 28 of 34 laps.

Breeze finished second with DusterLag, KartRacer63 and Rookiesrock rounding the top five.

The track was tough to race on, with several drivers receiving heavy damage - including 3 drivers dropping out of the race as a result of their repeated damage.

View complete results here.