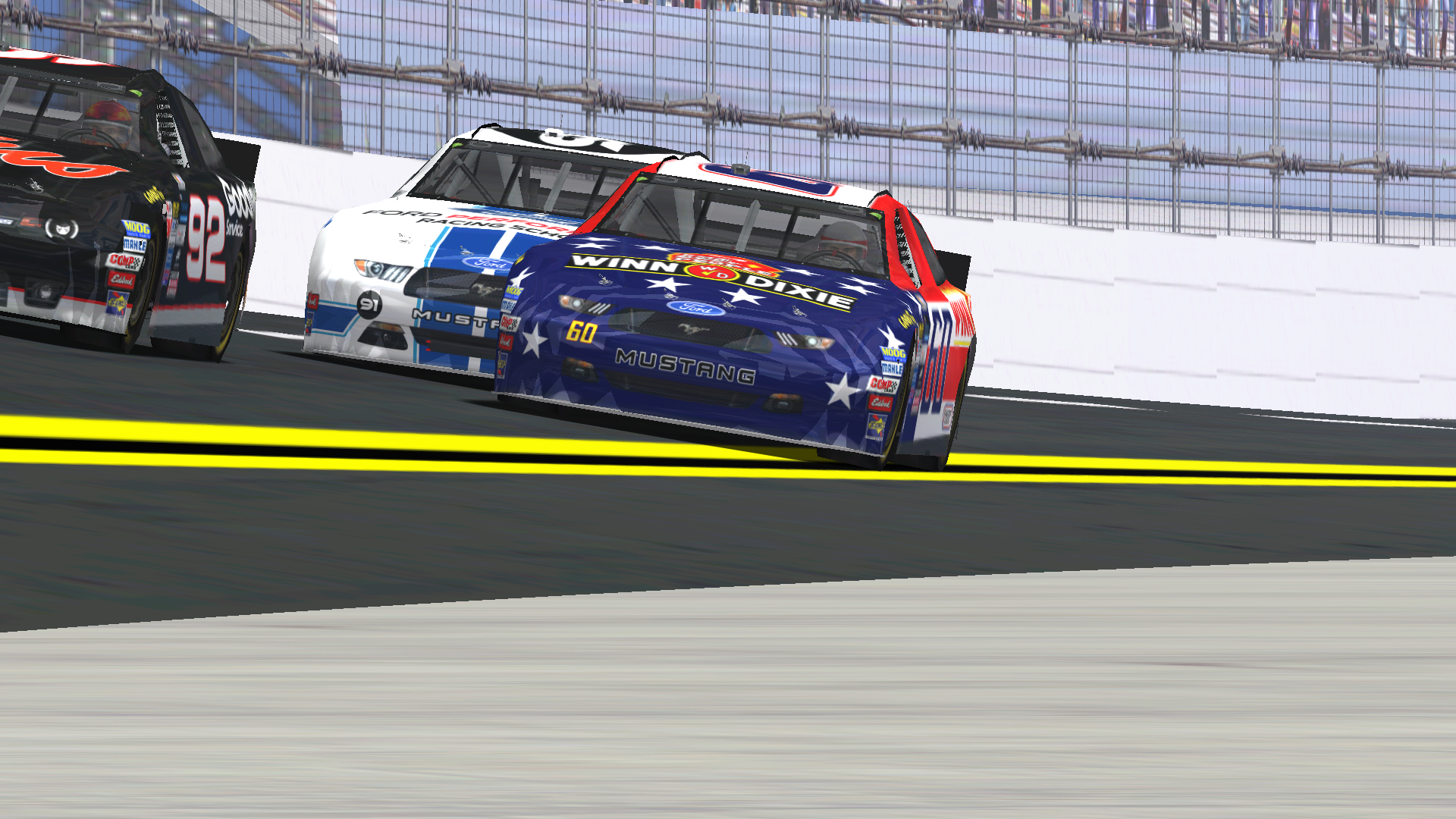 Photo credit: DusterLag / HeatFinder
viagra6car Captures Second National Series Victory
DusterLag | Sunday, May 3, 2020 at 10:56pm EDT | ARL Racing, ARL T-Bone National Series
Tweet

viagra6car captured his second win of 2020 at Talladega Superspeedway Thursday night. v6 worked his way from the back of the field in the #60 Independent Ford.

Speedyman11 finished second after starting on the pole. Bandit followed in third followed by Rookiesrock and BKeysor rounding out the top five.

View complete results here.