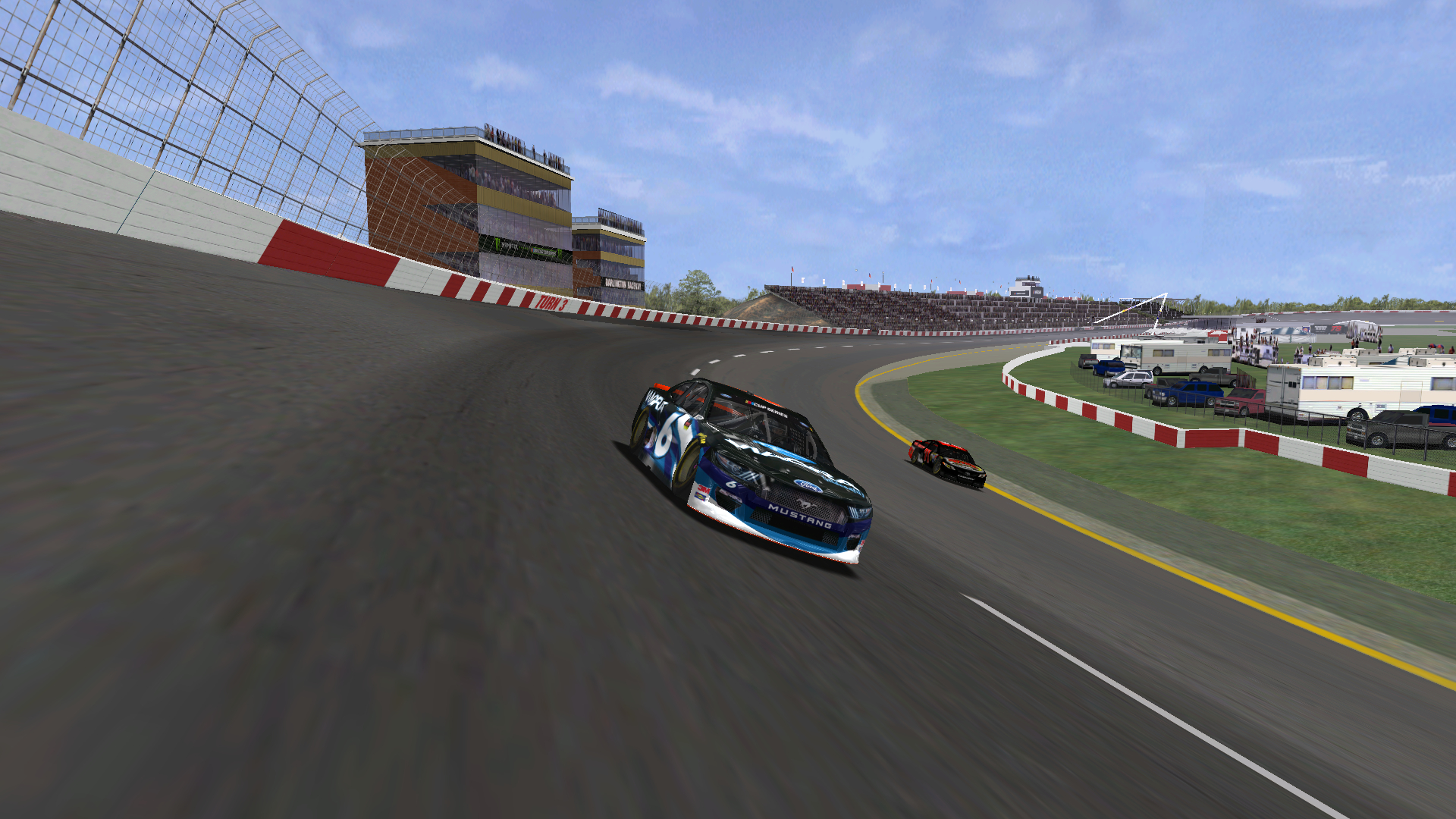 Photo credit: DusterLag / HeatFinder
viagra6car Picks Up First Patch Cup Victory, Wins at Darlington Raceway
DusterLag | Tuesday, September 15, 2020 at 10:50pm EDT | ARL Patch Cup Series, ARL Racing
Tweet

viagra6car captured his first ARL Patch Cup Series victory at the ROLL TIDE Southern 140. v6 also won segment 1 and had just enough fuel to take home the win in a race filled with fuel mileage and conservation - running on fumes to complete the final lap.

CR49 also managed his fuel to finish second with lepage71 running out and coasting across the line for third. DusterLag picked up the fastest lap award and finished fourth. Pole sitter Rookiesrock rounded out the top five after winning segment 2 and leading the most laps.

Darlington kicked off playoff segment 1 and the two drivers who missed the race (Grumpy and Speedyman11) now sit outside the top 8 with 2 races remaining until the second reset.

Drivers head to the desert on September 20th for the Mojave Desert 140 at Las Vegas Motor Speedway.

View complete results here.