BlackKnight Captures Daytona 200 Pole, DusterLag Starts Outside, Speedyman11 & KartRacer63 Follow
DusterLag | Sunday, March 1, 2015 at 12:04am EST | ARL Racing, ARL Patch Cup Series
Tweet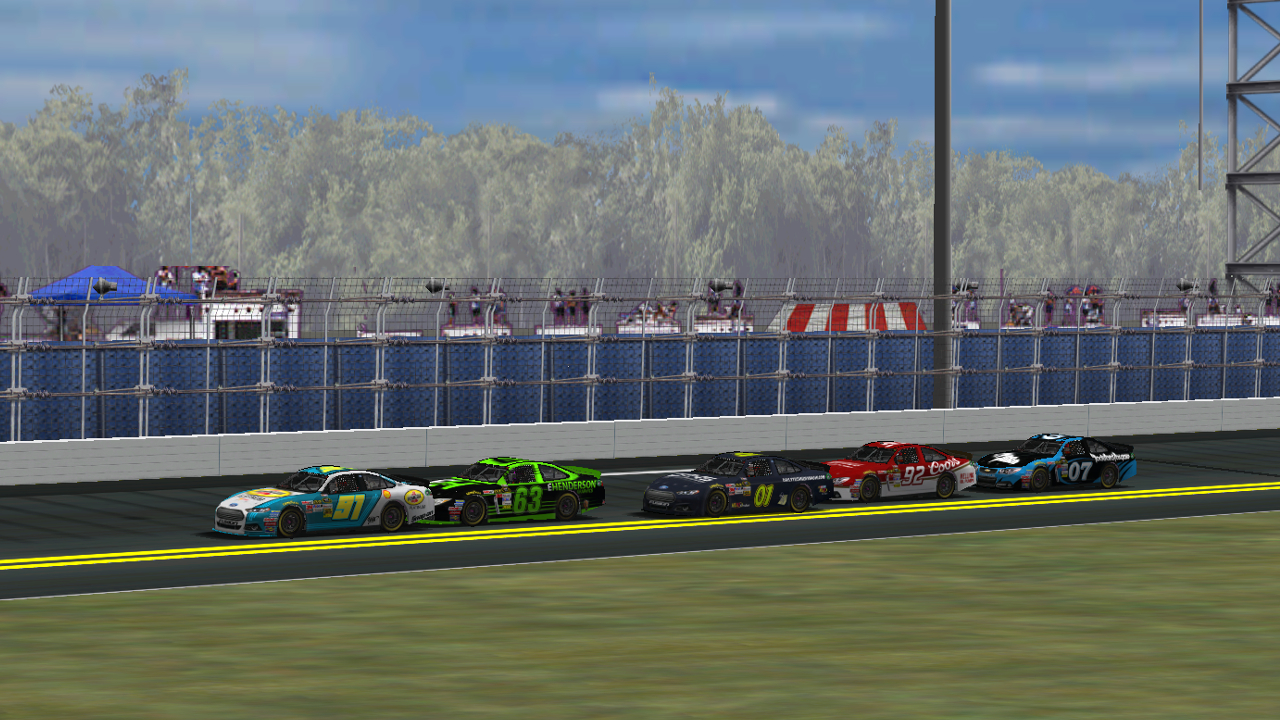 BlackKnight captured the pole position award for the 2015 Cup Series opening Daytona 200 event Saturday night during the league's first open group qualifying session. Teamwork from NH Autosport left their five car team taking the top five fastest times during group qualifying. BlackKnight will be starting on the pole after running a 45.549 second lap while DusterLag will start Sunday's Daytona 200 on outside pole with a 45.552 second time.



Odd numbered cars continued during Qualifier Race 1 which would set the inside line for Sunday's race. BlackKnight and Grumpy led the field to the green but a well timed pass squeezed below Grumpy on lap three left Speedyman11 leading the remainder of the laps handily dominating the eighteen lap event with BillyGood pushing into second. With Speedyman11's victory in his qualifier race he will be starting Sunday's race third in the second row.



Qualifier Race 2 was next with even numbered cars from the group qualifying session lining up to race for their starting grid position. Race 2 had far more drama throughout the field than the first qualifier race but not for the front two drivers. KartRacer63 and DusterLag led them to the green with KartRacer63 easily dominating and capturing the victory. KartRacer63 will be starting the Daytona 200 fourth, outside of the second row. DusterLag and ltfireman1604 helped push KartRacer63 to victory finishing second and third respectively.

View complete results from Qualifying here, Qualifier Race 1 here and Qualifier Race 2 here. The Daytona 200 is Sunday night at 9pm Eastern US!