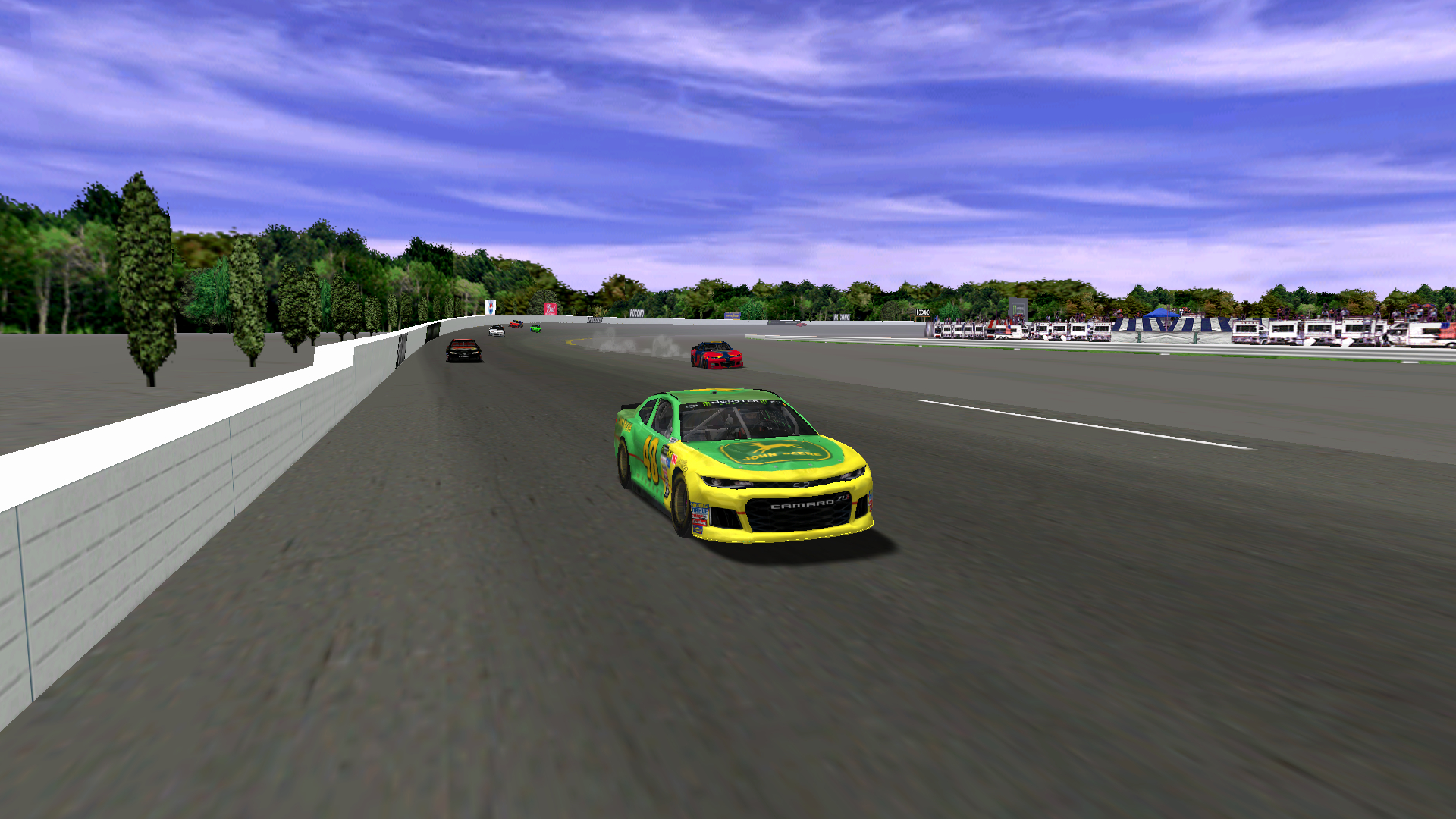 Photo credit: DusterLag / HeatFinder
Rookiesrock Wins Race 1 at Pocono Raceway
DusterLag | Thursday, July 2, 2020 at 11:23pm EDT | ARL Patch Cup Series, ARL Racing
Tweet

Rookiesrock captured his fifth victory of the 2020 Patch Cup Season Saturday night during Pocono Getaway Twin 100's - Race 1, the first of two races at Pocono in the Cup Series during the weekend. On the way to victory Rookiesrock also picked up the segment 1 win in his #48 TMS Wolfpack Chevrolet. lepage71 finished second followed by Bandit in third and DusterLag fourth.

Speedyman11 started on the pole, captured the fastest lap award, won segment 2 and led the most laps of the night but made a rare mistake in the closing laps sending him back to finish fifth.

View complete results here.